The 2014 Golden Triangle Gospel Music Awards
T-Shirts are available for Pre-Order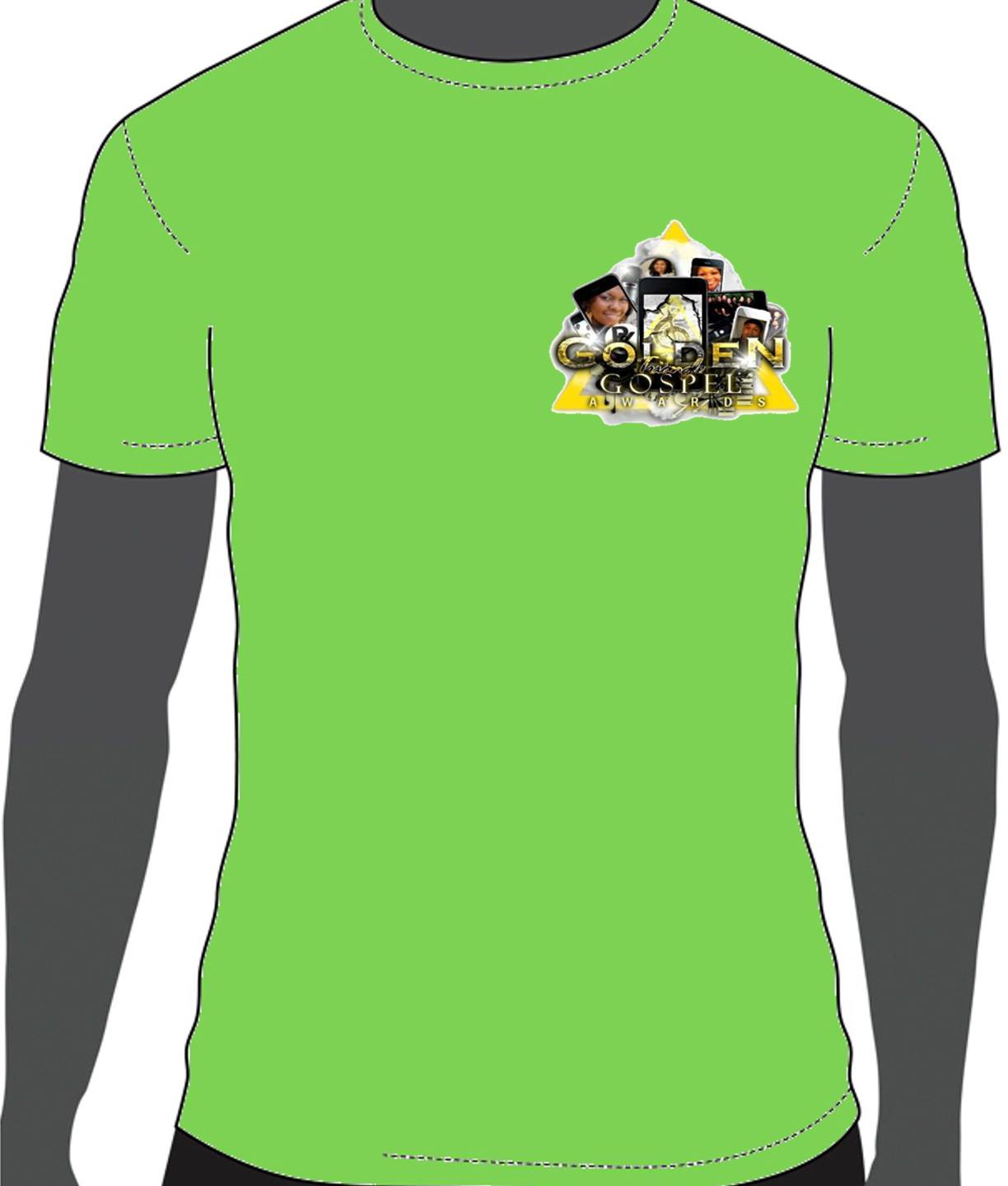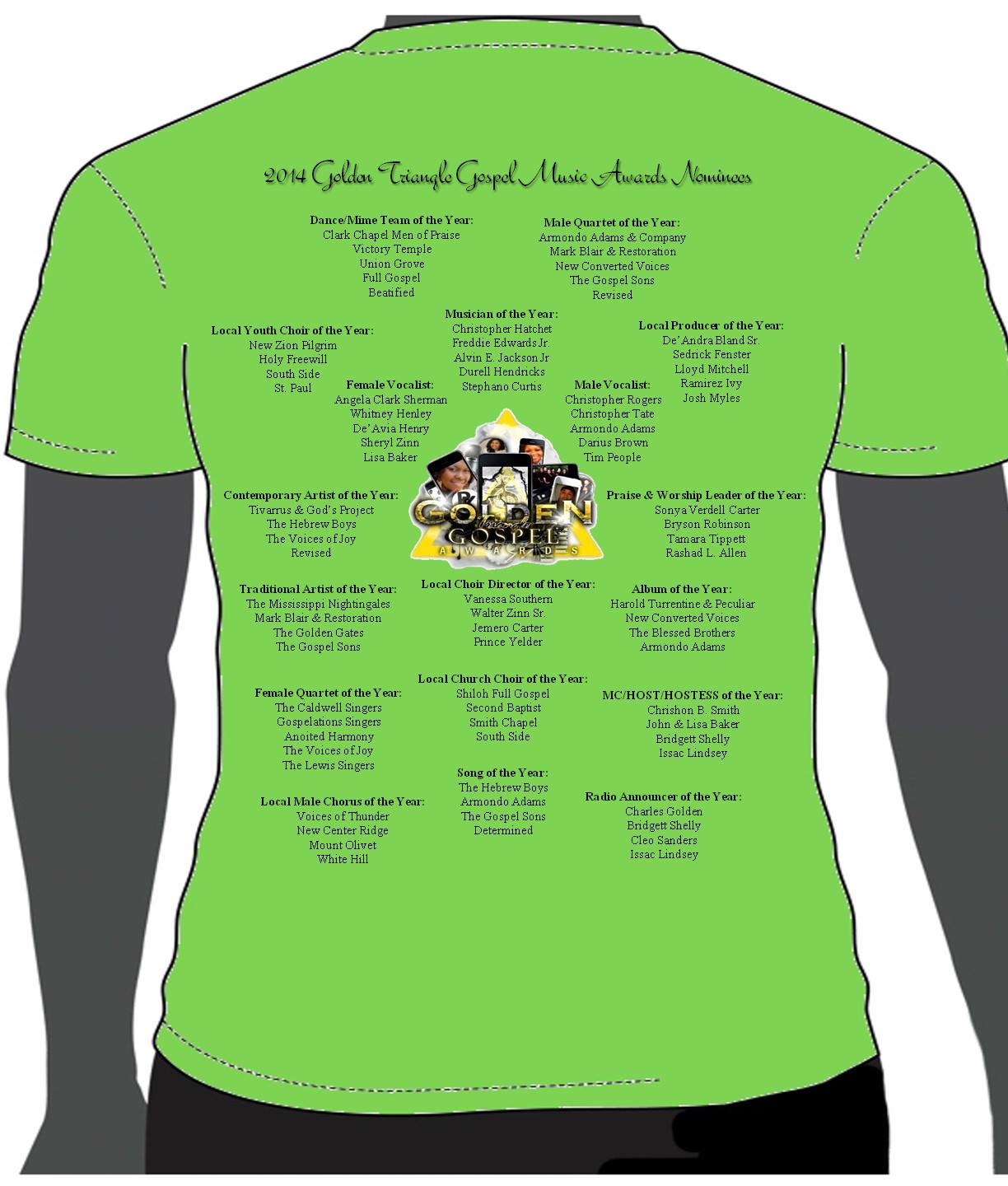 Each shirt will have all of the nominees names and categories printed on the
back and the original triangle logo on the front pocket area.
Shirts are available in sizes S - 4XL ranging from $10 to $13
Please find the picture at the bottom with your size and click the picture to complete your order.
All shirts will be available for pickup on Friday April 18th at the Ramada Inn - Columbus, MS during the
pre-show from 6pm - 8pm and on Saturday April 19th at the Trotter Convention Center from 12noon until 3:45pm
You MUST show an I.D. and verify addressed used when making purchase to pick up your shirts.