Hip-Hop & R&B Music Awards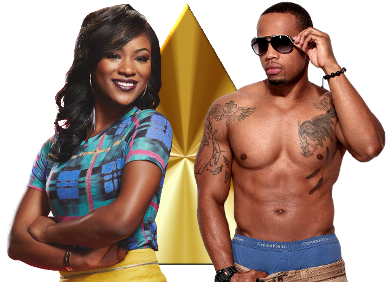 (Left) Briar Blakley - Finalist from The Voice
(Right) Nesis Cole - Rap Artist
Founded By: Freddie L. Poindexter and sponsored in part by local banks and businesses throughout the Golden Triangle Area in MS. The Golden Triangle Music Awards (Hip-Hop & R&B) is a tax exempt organization under Internal Revenue Code (IRC) Section 501 (c) (3). The organization was created to give back to those who deserve much recognition...by way of a live television taped broadcast open to the public to witness the presentation of awards and recognition.
The Music Awards is one of the largest fundraiser events that helps to provide funding for the Golden Triangle Arts Academy.
A program designed to serve at risk families (youth) by developing creativity and engagement through "THE ARTS" to include, music, dance, spoken word, public speaking and more. The program also focuses on instrument skills development, audio engineering, theatrical arts, as well as lighting, video walls and live show management. Full meals are provided to the youth we serve at the end of each day.
Celebrating Independent Music Artists worldwide. The Golden Triangle Music Awards has been in existence for 9 years serving mainly the Independent Gospel Industry Artists. The company has now launched a new branch recognizing and honoring independent rap, Hip-Hip & R&B artists along with various other categories such as producer of the year, female and male blues artist, dance teams, promoters, producers, graphic design artist of the year, etc.
Nominations are set to launch January 1, 2023 via this website and will include the categories mentioned above.
Click here for a full list of categories
. The Golden Triangle Hip-Hop & R&B Awards is expected to draw hundreds far and near to the Columbus, MS area.
Please take advantage of the opportunity to have your hometown artists recognized during this grand event. By being nominated, these artists will have the opportunity to attend one of the largest Music Award Celebrations to ever take place in the Golden Triangle Area. They will experience Live Interviews on the Red Carpet as well as witness the presentation of winners during the actual show. This is an experience you do not want to miss. Proceeds to benefit the operation of The Golden Triangle Music Awards Arts Academy.
More information coming soon...